Prof. Karthikeyan Palaniswamy
PSG College of Technology, India
Research Area: Fuel cell material development, flow field optimization and design, Stack development and testing,
Vehicle control system and Fuelcell Eletric Vehicle development and demonstration
Prof. P. Karthikeyan is the head of Fuel cell energy system laboratory at PSG College of Technology, Coimbatore. He mainly focuses on fuel cell material development, flow field optimization and design, stack development and testing, now he has moved further to develop H2 storage, Vehicle control system and FCEV development and demonstration. He has received research project grants from DST-CRG, DST-SERB, DST-UKIERI, AICTE-RPS, DST-CONACYT, DST-NPDF, CRS-NPIU, CSIR, Royal Academia, AICTE-NDF and DST-EPSRC etc. He has worked in couple of bilateral projects demonstrating his capability in the field of fuel cell and had research coordination with various universities such as the Loughborough University & University of Exeter, UK and Hanyang University and Suncheon National University, South Korea, CINVESTAV-IPN, Unidad Saltillo-Mexico, University of Toledo, OHIO, USA, Clemson University-ICAR, USA.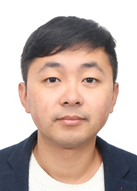 Prof. Xiaomin Kang
South China University, China
Research Area: Energy storage and conversion devices, electrocatalysis, green chemistry
He achieved his bachelor and Ph.D degree in Material Sciecne and Engineering, Southwest Jiaotong University in 2011 and 2017, respectively. After graduation, he further served as a postdoctor and research fellow in Prof. Luo Jinglli's group (Fellow of the Canadian Academay of Engineering) to fulfil his job in the research of next generation energy conversion and storage devices, with an emphasis on exploring the oxygen evolution/reduction reaction and electrochemical carbon dioxide conversion at room temperatures. In 2022, he worked as an Associated Professor in School of Mechanical Engineering, South China University. Till now, He is hosting a National Natural Science Foundation of China, Shenzhen Postdoctral innovatiove research progam, respectively. As a core-participant, he is a member in Shenzhen Innovative Research Team Program: Hydrogen energy and fuel cell electrocatalytic materials and Innovative project of Shenzhen graphene manufacturing innovation center: Development of graphene based materials for anti-corrosion and antifouling of marine equipment and facilities, respectively. Besides, he once hosted a China Postocroral Science Foundation in 2019. Till now, he has published over 15 papers and 4 patents in Chemical Communication, Polymer Chemistry, Journal of Material Chemistry A, Journal of Alloys and Compounds, etc.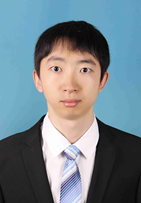 Prof. Zengkai Liu
China University of Petroleum (East China), China
Research Area: Oil spill risk assessment and decision making, Risk and reliability of well control
Zengkai Liu received his Ph.D and BSc from China University of Petroleum (East China) in 2016 and 2009, respectively. He is currently an associate professor at China University of Petroleum (East China). After one year's postdoctoral research in University of Duisburg-Essen (Duisburg, Germany), he worked as a Humboldt Research Fellow with the Helmholtz-Zentrum Hereon (Geesthchat, Germany). His current research interests include: 1) Oil spill risk assessment and decision making and 2) Safety and reliability of well control. Until now, he has authored and co-authored more than 56 peer-reviewed journal papers such as Water Research, Environmental Pollution, Reliability Engineering and System Safety, Energy. He has published 3 books and obtained 10 Chinese invention patents and 5 international patents. He was the winner of Humboldt Research Fellowship for Postdoctoral Researchers supported by Alexander von Humboldt Foundation and Sino-Germany Postdoc Scholarship supported by German Academic Exchange Service and China Scholarship Council. In 2021, he was honored as one of the high-level talents by Qingdao West Coast New Area Government. He was the first-prize winner of the Shandong Science and Technology Progress in 2021. He is a reviewer of more than 20 SCI-indexed journals like Journal of Cleaner Production, Science of the Total Environment, Process Safety and Environmental Pollution, Ocean Engineering, Safety Science and so on.