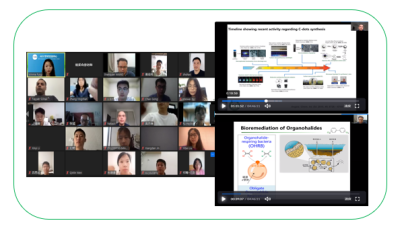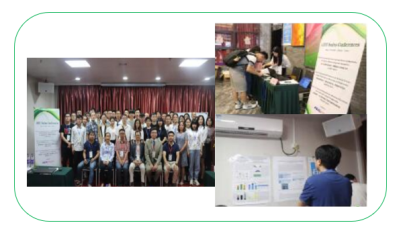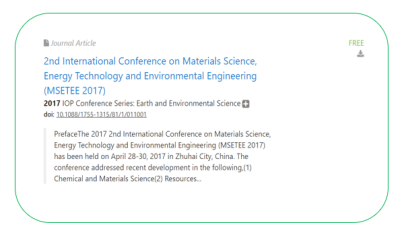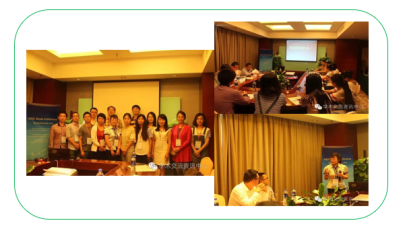 As a leading role in the global megatrend of scientific innovation, China has been creating a more and more open environment for scientific innovation, increasing the depth and breadth of academic cooperation, and building a community of innovation that benefits all. These endeavors have made new contribution to globalization and creating a community of shared future.

2023 8th International Conference on Materials Science, Energy Technology and Electrical Engineering (MSETEE 2023) will be held in Guilin, China during August 25-27, 2023. MSETEE 2023 is to bring together innovative academics and industrial experts in the field of Materials Science, Energy Technology and Electrical Engineering to a common forum. The primary goal of the conference is to promote research and developmental activities in Materials Science, Energy Technology and Electrical Engineering and another goal is to promote scientific information interchange between researchers, developers, engineers, students, and practitioners working all around the world. The conference will be held every year to make it an ideal platform for people to share views and experiences in Materials Science, Energy Technology and Electrical Engineering and related areas.

Conference Proceedings (CA)


Submitted paper will be peer reviewed by conference committees, and accepted papers of MSETEE 2023 after registration and presentation will be published in the SPIE - The International Society for Optical Engineering (ISSN: 0277-786X), which will be submitted for indexing by Ei Compendex, Scopus.

Note: All submitted articles should report original results, experimental or theoretical, not previously published or being under consideration for publication elsewhere. Articles submitted to the conference should meet these criteria. We firmly believe that ethical conduct is the most essential virtue of any academic. Hence, any act of plagiarism or other misconduct is totally unacceptable and cannot be tolerated.



Tianjin University is a National Key University directly under the administration of the Ministry of the Education, and its history can be traced back to Peiyang University, the first modern university in China, which was founded on October 2, 1895. It was renamed Tianjin University after the nationwide restructuring of colleges and departments in 1951. In 1959, Tianjin University was identified as one of the first batch of the 16 National Key Universities designated by the government, and it is also among the first group of institutions of higher learning to be included into the "211" and "985" Projects of national investment for developing world class universities. During the past years, Tianjin University has made significant contributions to economic and social development, which must be due to its cultivation of a large number of high-level talents, and its outstanding achievements.
Conference Secretary: Kelly Chen

E-mail: kelly-kelly@keoaeic.org.cn
Tel: +86-13711322672 (Wechat)
+86-13922150143 (Wechat)
If you have any question or inquiries, please feel free to contact us.

Kelly Chen Wechat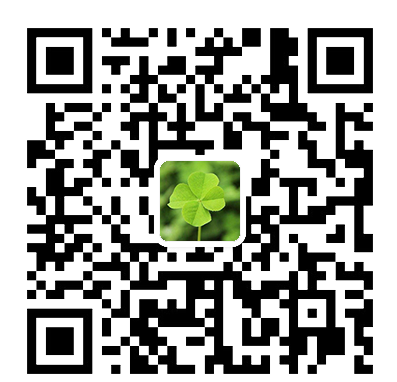 Conference Secretariat Wechat